Local Love
Buying local fosters a circle of entrepreneurship, support, investment, connectivity and overall improvement in quality of life. Jason Everett, Elizabeth Thompson, Nick Martin and Brock Pulliam are civic-minded entrepreneurs who give back to their local schools, Greater Hall Chamber of Commerce, Junior League of Hall County and the local greenway, Highlands To Islands Trail Alliance. They all have young kids and are dedicated to making their community a cool place to live for future generations.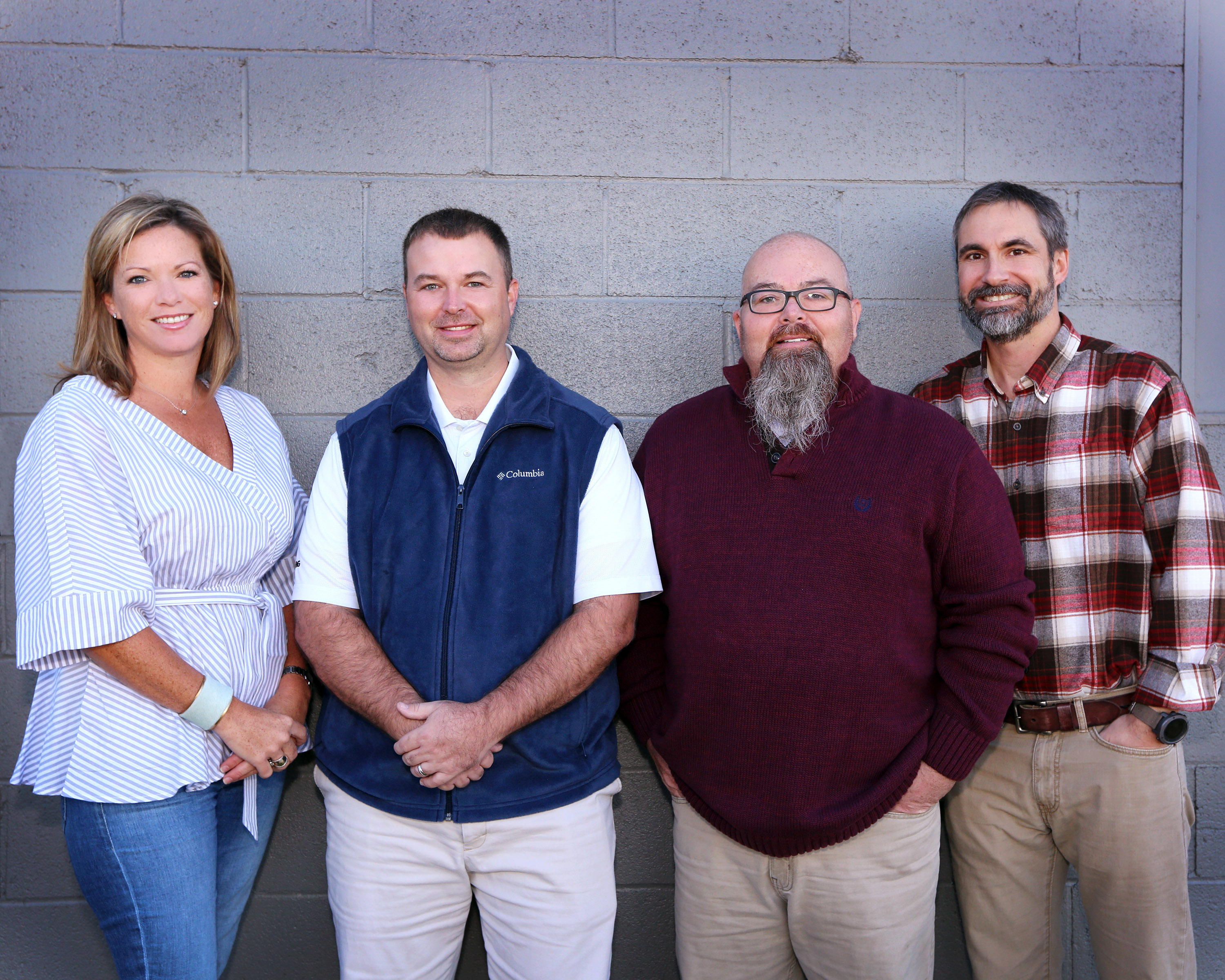 Elizabeth Thompson loves the lake and often spends her weekends boating on Lake Lanier with her husband and 2 young kids. A graduate of UGA, Elizabeth has a Bachelors in FSCA in Furnishings and Interiors. As a sustaining member of the Junior Leagues of Hall County, Elizabeth is also a graduate of the Leadership Hall program. Her varied interests include living in Bozeman, MT after college and cutting her teeth as an Assistant Designer in Livingston, MT. Her most recent adventure is renovating a mid-century modern home that will have her exploring her more modern style.
Nick Martin is a native of Hall County, Nick has spent his entire life here and he attended North Georgia College. Nick is a former member of the South Hall Rotary Club and the former Vice Chair of The City of Oakwood Planning and Zoning Board. Besides loving the outdoors – biking, kayaking and camping, Nick and his wife, Megan, have two boys, Thomas and Andrew, that keep them both very busy.
Brock Pulliam is a life-long resident of the Gainesville/Hall County area and graduated from North Hall High School before going to University of North Georgia. He currently lives in the Mossy Creek area of White County. He joined Gainesville Flooring after many years of traveling North America selling industrial equipment and most recently, the Logistics industry. Brock enjoys playing golf, traveling and spending time with his family.
Jason Everett is passionate about getting outside and is currently on the Board at Elachee Nature Science Center and sits on the Vision 2030 Green Space Committee. His most recent project is helping connect more trails for the Highlands To Islands Trail Alliance. He was recently awarded the Silver Shovel Award from the Greater Hall Chamber of Commerce after his work on the local trail initiative.