Bathroom Ideas
Creating a bathroom space that is relaxing and functional are the pillars of bathroom design. With recent innovations in tile and shower products, we have put together some new styles to help inspire your next bathroom: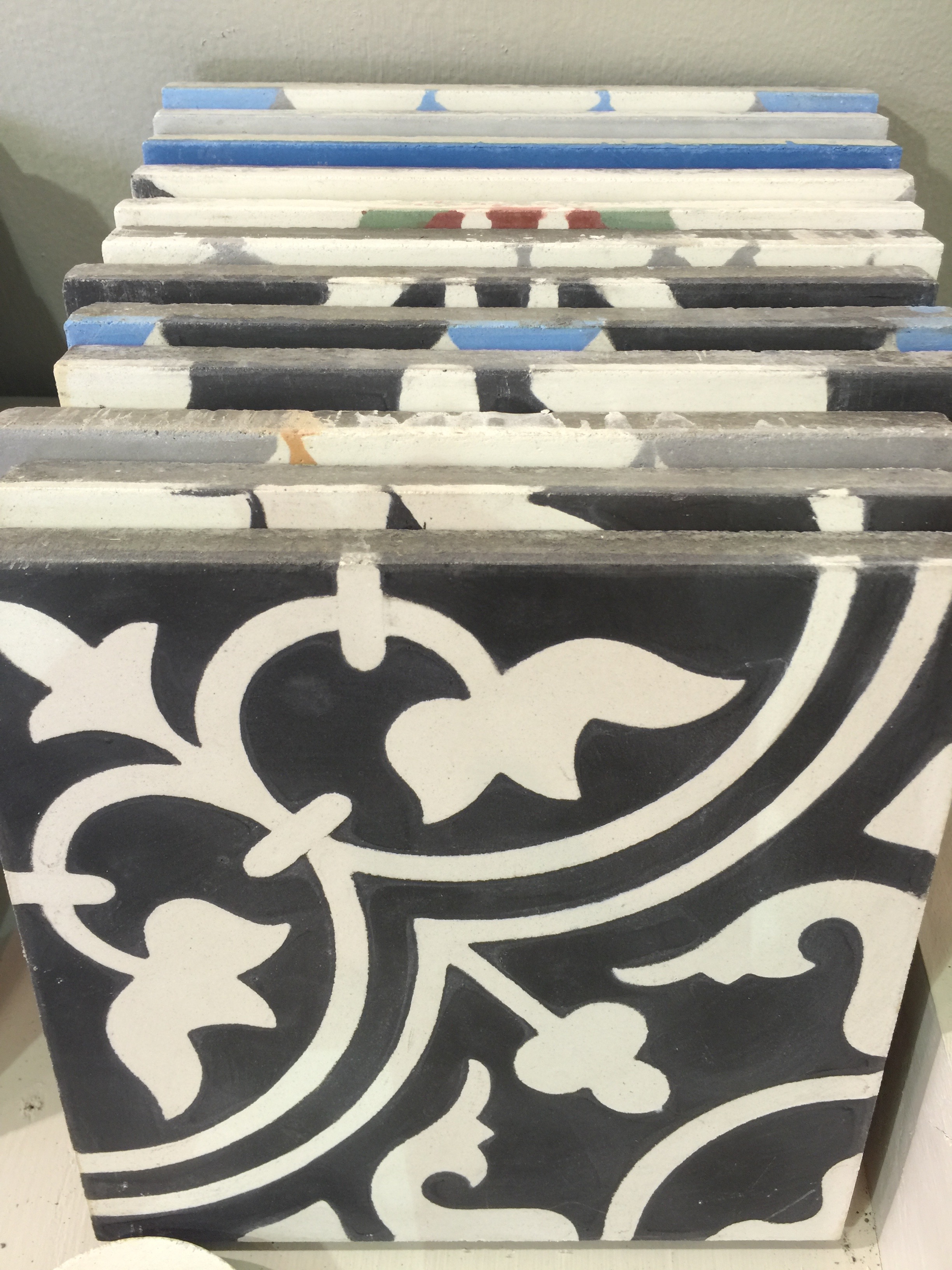 Patterned Tile: Cement tiles with bold painted patterns are finding themselves on the floors of many new renovations. The dramatic and graphic floor can be paired with simple subway tile on the walls to balance out the dramatic pattern. Gainesville Flooring has 2 new tile brands for this look.
Framed Showers: Though seamless shower doors will always remain classic, intentionally designing the shower to appear more industrial or like steel window casings is gaining attention. Framed shower doors commonly have more of a grid pattern, accentuating the metal and lines, a more industrial aesthetic.
You can achieve this look by painting the mullions in your windows.Try Benjamin Moore Raccooon Fur (#2126-20) to mimic the look of steel.
Antiques: To balance the modern and clean look of a bathroom, a vintage mirror or antique kilim rug adds balance. The soft colors and worn finishes are perfect aside slick tile and nickel and brass hardware. This melding of styles adds so much character.